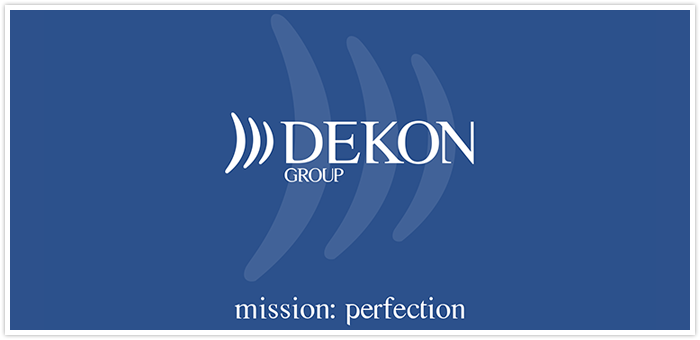 The DEKON Brand clearly defines what DEKON means to our clients, to our business partners and also to ourselves. Since 1991 we have been building our brand and by always striving to deliver excellence our name has become one of our most valuable assets. Today, more than 20 years later, our brand became a quality standard for all of our actions and for all our activities in our different business fields. As a company operating globally with clients, suppliers and partners, having a strong and consistent brand is an advantage we don't want to miss.
Our DEKON logo is just the visual expression we use to identify our group's brands. While the 3 curved lines actually symbolize the D' in DEKON, they also stand for our Dedication to make your project a success story from the very first moment, for the Determination in how we execute our tasks and for how we Deliver excellence.
Our values are the center of everything we say and do:
Quality is it what we deliver, Dedication is what you will find in all our projects, Integrity is what we offer but also expect, Consistency and Passion are what we put into our tasks, the Efficiency comes with our long years of experience and Flexibility has always been is in our nature. And of course we care about Sustainability for our environment and Responsibility for our communities where we live and do business in.